Advantages
Imagine an encrypted token available to approximately 4 billion prepaid mobile phones in 130 countries and bank accounts in 70 countries.
They're called BitMinutes.
BitMinutes are a unique solution to address the special needs of the underbanked by combining tokenization technology and prepaid phone minutes (or "airtime"). BitMinutes are a global standard compatible with every major mobile phone carrier whose prepaid phone minutes are routinely transferred and traded between users within a single carrier. BitMinutes creates global interoperability between those carriers.
BitMinutes, as prepaid minutes, can be instantly converted to the ERC20 Token Standard, based on the Ethereum platform. These BitMinute utility tokens (BMT, or BMTs plural) combine blockchain and smart contract technologies into an architecture that, through third-party applications, offers guaranteed lending, free global value transfer and prepaid airtime top-ups. As an encrypted token exchangeable into prepaid minutes, BMTs can be used today by users of approximately 4 billion prepaid mobile phones in 130 countries and bank accounts in 70 countries. BMTs enable frictionless movement of money and minutes across global financial networks, mobile network carriers and emerging blockchains.
BitMinutes are based on proprietary Smart Token technology designed to operate over traditional (SWIFT, Mastercard), DLT, and blockchain networks (Ethereum, Ripple). The BMTs issued to senders are customized with the sender's unique identifier (UID) to prevent fraud and money laundering. Unique BMTs are issued and sent to the recipient's mobile wallet in a text message, email and/or via smartphone app.
BMTs provide auditability and government monitoring. BitMinutes, when used in lending, transferred into cash or leveraged for prepaid airtime, meet and/or exceed international payment security and AML standards. Smart Tokens accomplish KYC requirements through an ISO 20022 standardized format of retrieving and storing identity information of financial transaction participants.
Based in ISO standards, BMTs have additional data fields to add biometric information and smart contract business logic. This allows BMT usage to be restricted based upon any number of variables, for example: country of redemption, the recipient's carrier and/or the mWallet configuration.
Massive Addressable Market
The estimated sizes of each of the four markets that BitMinutes enables third-parties to address are outlined below:
Global Consumer Lending Market – $40+ Trillion
There is an insatiable demand for credit globally and especially in the developing world. For example, Kiva has generated over $1 billion in loans to millions of people in over 80 countries. The Wall Street Journal noted China recently reached a milestone in matching the U.S. and EU in consumer debt to income ratios of 234%. This portends growing demand for credit as other developing countries catch up to the middle-class growth in China. Use of BitMinutes allow the under banked to begin to create some financial inclusion for themselves and begin to access credit markets.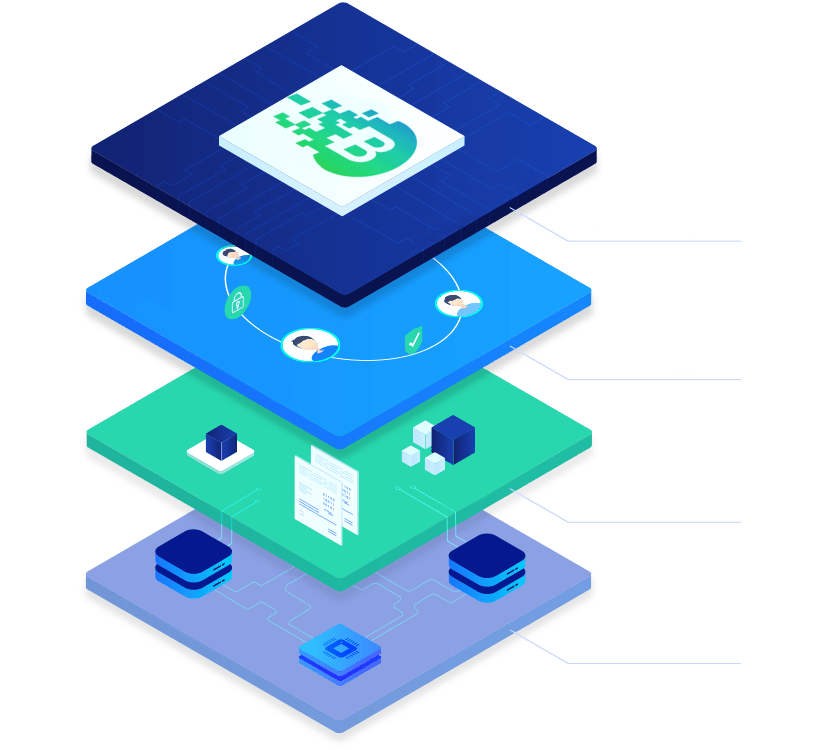 Prepaid Minutes Market: $650+ Billion
The telecom industry association, GSMA, estimates that consumers spend over $650 billion yearly on prepaid minutes. The average user consumes approximately $10 of prepaid time monthly or $120 annually.
Global Value Transfer: $600+ Billion
The World Bank estimates that $615 billion will be transferred person-to-person globally across national borders this year.
Digital/Cryptocurrency Demand: $400+ Billion
Currently, there is approximately $400 billion of market value in digital/cryptocurrencies, according to Coinmarketcap.com. Bitcoin accounts for the largest percentage at over $130 Billion.